5 Trends to know about Maison et Objet Paris 2017
Maison et Objet Paris is finally coming to an end. And what interesting journey it was! Over 3000 leading international brands of the interiors market have gathered to present their new collections. Here, we present the 5 top trends we spotted, on our trip to the fair. Take a look!
See also:BEST FURNITURE STANDS AT MAISON ET OBJET PARIS 2017
Tropical Grandeur
Yes, the tropical trend is here to stay but it's taking a sophisticated, classical turn this season. Rich tassels are added to brightly patterned upholstery, flamingos and palm leaves embrace faded hand-painted looks. Motifs from historic archives are updated with vivid tones.
Artisan Design
Handmade techniques drive designs as brands adopt an artisanal style. From woven fibers to leather-laminated metals, the concept of global craftsmanship is ever present.
See Also: TOP 100 INTERIOR DESIGNERS BY BOCA DO LOBO & COVETED MAGAZINE
Elegant Past
Retro silhouettes and chic materials inform an elegant style that draws inspiration from a new classicism. Soft velvets and rich, lacquered woods are key, as are button-backs and diamond shapes. Warm metallic details are also important, translated into golden studs or brass highlights.
Texture-block
Colour- and material-blocking evolve into a softer direction as tactile textures are arranged next to one another. Velvets, leathers, wools or woods; solid, grainy, smooth or raised; all sorts of materials and finishes are playfully but exquisitely juxtaposed on a unique object, from furniture items to decorative accessories.
Feel Good Furniture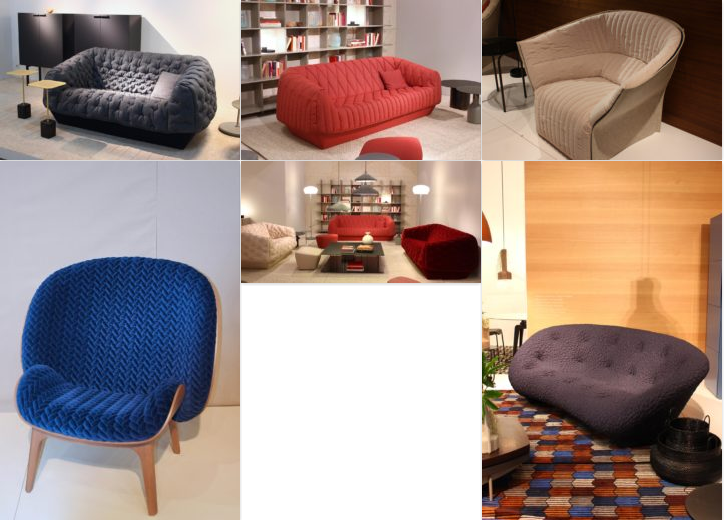 Cozy and snug seating furniture play the inviting card. Surfaces have a downy, extra-padded feel, like extensions of our beds. XXL geometric patterns create contemporary quilting for stylish yet ultra-comfortable pieces that are fit to welcome the TV-series binge of a wintry afternoon.
(Visited 287 times, 1 visits today)